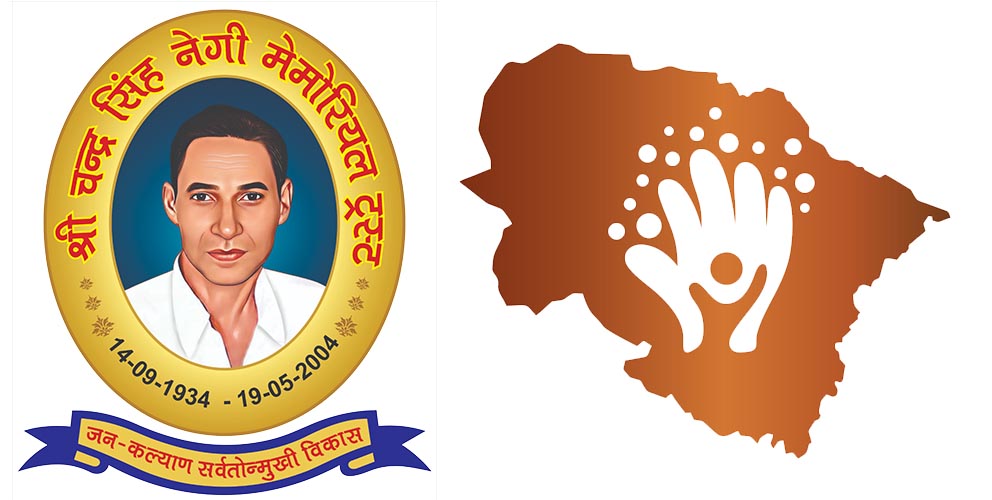 Shri Chander Singh Negi Memorial Trust
A simple man from a humble background yet always ready to give it all to help needy people. Late Shri Chander Singh Negi dedicated his life to philanthropy work & now his son has stepped in to give shape to his late father's vision for his native place, Kolakhal , Pokhara, Pauri Garhwal, Uttarakhand. This trust is founded by Shri Lalit Mohan Negi for charitable work towards the needy section of the society, especially in his village & the adjoining areas .
The trust is determined to make a landmark difference in the field of health care, education & local employment for the villagers to support them in improving their quality of life and make them self-reliant.n it.
The trust has been founded with the prime objectives, such as
---
To provide easy access to education in remote areas of Uttarakhand through the establishment & management of schools/colleges/educational institutions or other support in this regard.
---
To construct and run free dispensaries for the healthcare of the needy people and elderly inhabitants, especially in remote areas with a lack of proper medical facilities.
---
To work towards establishment and maintenance of old age homes, people with disability/ specially abled & dependents of such people to help them lead healthy lives etc.
Even the bitterest fruit has sugar iWith their new initiative "Prompt Health Care Solution", they intend to set up health kiosks in villages to provide easy healthcare access to people who currently rely on big hospitals situated far off for their health-related needs with the support of a reputed voluntary Health organisation "M/s Bala Medical".
Late Mr. Chander Singh Negi
Late Mr. Chander Singh Negi was born in 1921 in the pre independence era, he was the eldest in the 3 kids, he lived in Kola with his family in a humble abode.( His Father Late Mr. Jawahar Singh Negi , his mother late Mrs. Sita Devi, his wife Mrs. Jay Devi, and 3 sons and 2 daughters). My father was the eldest son.
Shri Negi ji completed his primary education in Uttarakhand, got married and then came to Delhi alone in late 50's in search of a job and better prospects Read more…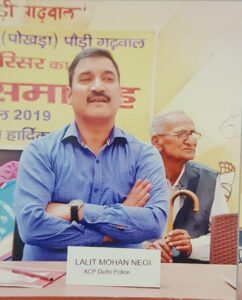 Shri Lalit Mohan Negi
Shri Lalit Mohan Negi is the eldest son of Late Sri Chander Singh Negi.
Sri. Lalith Mohan Negi's family like every other family of that time depended on the earnings of the leader of the house, however we were very fortunate as his father had a stable job in Delhi.
Sri. Lalith Mohan Negi's got enrolled in DAV School, Daryaganj, Delhi and studied there till class 5. Later joined Govt. Boys Sr. Secondary School, Kalkaji, Delhi and completed his primary education there. Later he did his Graduation from Shaheed Bhagat Singh College, Delhi University. {1981-84}. During this time family shifted to their 1st house in Sheikh Sarai along with his mother Mrs. Jay Devi and uncles. Both his sisters were married at this point of time. Read more…
Kolakhal Village
Kola khal village is located in Pokhara block and Chaubatta Khal tehsil of Pauri Garhwal district. It comes under Kola gram panchayat. The geographical area of Kola village is 280.82 hectares.Kola village in Pauri Garhwal district has a total population of 578 comprising of 138 families that reside in Kola village. The village has a male population of 283 and female population of 295. The sex ratio of Kola village is 1042 which is higher than the Uttarakhand average of 963. In Kola village, the population of children within age group of 0-6 yrs is 64. The child sex ratio of Kola village is 684 which is lower than the Uttarakhand average of 890. Read more…
Lansdowne
Originally known as Kaludanda (Hindi: कालूडाण्डा) after Kalu (Black) and Danda (hills) in Garhwali, Lansdowne was founded and named after then Viceroy of India (1888-1894), Lord Lansdowne in 1887, and by 1901 it had a population of 3943. Lansdowne was developed by the British for catering for the Recruits Training center of the Garhwal Rifles. Lansdowne was a major place of the activities of freedom fighters from British Garhwal during British period. Nowadays, the famous Garhwal Rifles of the Indian Army has its regimental center here.. Read more…
About Pokhra
Pokhra is a Town in Pokhra Block in Pauri Garhwal District of Uttarakhand State, India. It is located 33 KM towards South from District head quarters Pauri. It is a Block head quarter. Read more…
Activities & Events